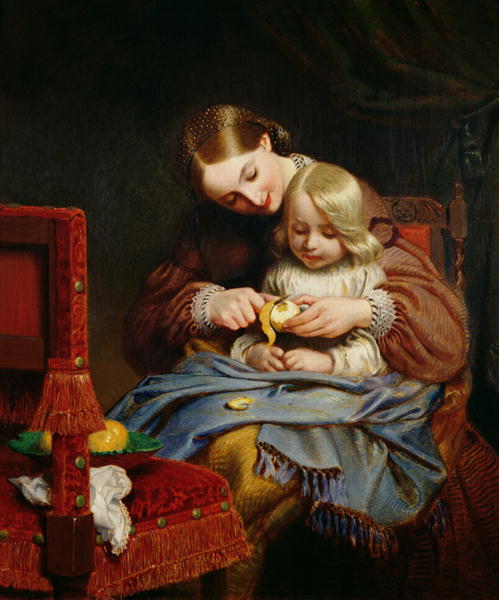 "But I fear, lest by any means, as the serpent beguiled Eve through his subtlety, so your minds should be corrupted from the simplicity that is in Christ."
2 Corinthians 1:12
As Christians, walking with simplicity and sincerity in our daily lives a is part of our faithful witness. When we are deeply entangled, trapped by complexities we were not meant to bear, sometimes self imposed complexities, we are just as deceived and trapped by this world as non-believers. The simplicity of our lives and the way of refreshment---Christ---should seem like a cool, clean air breeze to others.
Called to freedom in Christ there is no obligation or burden to keep up with the Jones'. We don't have to have the busiest schedule on the block, or do things the way everyone else does them just to fit in, only to find ourselves burnt out, stressed out, and not living in the peaceful ways of God. God's ways are always opposite of the worlds. There is no time in a packed schedule to hear, see, learn and taste the ways of God.

"There are no 'if's' in God's kingdom. His timing is perfect. And no places that are safer than other places. The center of His will is our only safety. His will is our hiding place. Let us pray that we may always know it. 'Lord Jesus, keep me in Your will. Don't let me go mad by poking about outside it.'"
-Corrie ten Boom
If we are enslaved to tv's, smart phones, computers, activities we feel we must be a part of, our homes, our cars, our appliances, whom are we serving? All these things require time, effort, work, money---so we work harder and harder to pay for them and become enslaved to the lure of stuff. The lie of the 'good life.' The good life in God's eyes is a true life of abundance, not of possessions or monetary wealth, but of spiritual wealth and wisdom. The less we are serving things, the more we can serve God and get to know Him. He refreshes our spirit and shows us the way of life.
"You will see your teacher with your own eyes.
Your own ears will hear him.
Right behind you a voice will say,
"This is the way you should go,"
whether to the right or to the left.
Then you will destroy all your silver idols
and your precious gold images.
You will throw them out like filthy rags,
saying to them, "Good riddance!" Isaiah 30:20-22
God provided Eve with more than enough, but by not trusting God and instead following her desire to see if another way (her way) was better, she entangled herself in sin. Just as the serpent deceived Eve away from what God had provided, we are often fooled into wanting and running after more than God has called us to, thinking He is not enough, and we entangle ourselves back into slavery again.
We pile our plate higher and higher with so many things, yet we would have found true freedom being satisfied with the first serving. If we are willing to listen to God, take Him at His word, and take the portion He has provided to us, He will not fail us.
"He hath shewed thee, O man, what is good;
and what doth the

Lord

require of thee,
but to do justly, and to love mercy,
and to walk humbly with thy God?" Micah 6:8
The real question and test of our faith is to ask ourselves: are we willing to live simply? Are we willing to reevaluate, hit the restart button and make real, lasting changes? We must be willing to untangle ourselves from all the ways of the world, and bind ourselves to God's way. This requires communing with God, listening and allowing Him to direct our steps. This will most likely lead us away from the crowd, rather than to it, but it will lead us to God.

"You are a hiding place for me; you preserve me from trouble; you surround me with shouts of deliverance. I will instruct you and teach you in the way you should go; I will counsel you with my eye upon you."
-Psalm 32:7-8
If we want to be enslaved, stressed, unhealthy, harried and frenzied, then we will follow the path of the world, the popular and trendy path. If we want the life God truly has for us, we will follow His way no matter how it looks or how opposite it is to the world. He will gradually peel back the layers of untruth that are hiding our true life in Him. He will heal us and guide us on the simple path. God wants His people to live as He asks, because we are His children, "strangers and pilgrims"--- when we become too entangled with 'stuff' in this life, we are not as tied to the things of God and heaven as we should be. God wants our hearts and minds resting in Him, the only true refreshment.
"No servant can serve two masters: for either he will hate the one, and love the other; or else he will hold to the one, and despise the other. Ye cannot serve God and mammon."
Luke 16:13
"Prove all things; hold fast that which is good." 1 Thessalonians 5:21
"Simplicity, simplicity, simplicity! I say let your affairs be as one, two, three and to a hundred or a thousand… We are happy in proportion to the things we can do without." Henry David Thoreau

"To find the universal elements enough; to find the air and the water exhilarating; to be refreshed by a morning walk or an evening saunter ... to be thrilled by the stars at night; to be elated over a bird's nest or a wildflower in spring—these are some of the rewards of the simple life." John Burroughs