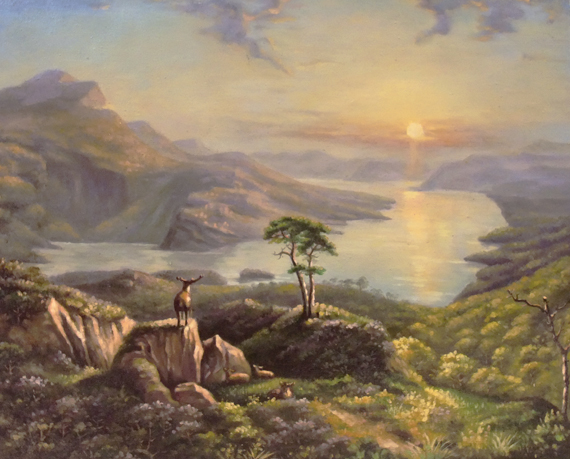 "Your righteousness is like the mighty mountains, your justice like the ocean depths. You care for people and animals alike, O
Lord

." Psalm 36:6
God is righteous. Righteous means to be just and good; God's character cannot lie. He cannot fail in His goodness
to us. Human wisdom will not understand God's unfailing goodness, or why He in His righteousness and justice allows difficult circumstances and hard things to happen. The confidence we can have in God is that even when we doubt, wonder why, and do not understand, He has not changed.
"Righteousness and justice are the foundation of his throne." ~Psalm 97:2
He loves and cares for us--- He has shown us the essence of His love by sending His son to die for us, to reconcile us to Him. He wants us to live with Him in eternity, where His perfect streams of righteousness flow in heaven.
"Yet God freely and graciously declares that we are righteous. He did this through Christ Jesus when he freed us from the penalty for our sins." Romans 3:24
Jesus came so that we may drink from God's streams of righteousness every day. He is waiting for us to come and drink. He offers us His hand so that He can lead us to holy living. To pursue holiness is a journey to a pure and devout faith, consecrating ourselves to God and His service. Hearts renewed after drinking from God's living streams desire to live a godly life with a spiritually pure love for Jesus.
"Now you must give yourselves to be slaves to righteous living so that you will become holy." Romans 6:19
Is our new and renewed heart now a slave to God's righteousness? Perhaps we are still hanging on to the last chains of slavery that bind us and prevent us from walking God's righteous path for us. Jesus asks us to give up the things that are not food for our souls, for the true living food that will bring us life---Himself.
Many Christian's refuse to give up the old, stale water of this world to drink from the streams of God's righteousness. The new taste is unfamiliar, the stale is familiar and secure. Yet the stale, dirty water leads to sickness and death, the pure water leads to life. Those trying to lead a holy and righteous life before God will be laughed at and persecuted on earth, yet they possess a richness in their souls that many never find. The pure water now runs in their hearts because of Jesus love.
"And we are instructed to turn from godless living and sinful pleasures. We should live in this evil world with wisdom, righteousness, and devotion to God..." Titus 2:12
We hear "I am a Christian" from many lips, while so many hearts are far from God--- refusing to turn from the old ways and truly seek Him and the new holy way of Christ. This is the path of many contemporary Christians. It is not God's way. He sacrificed His only son so that we may fully turn from our old ways and be transformed.
As the loving, righteous and just God He is this is for our good. We turn from our old ways; we are made new. "Don't copy the behavior and customs of this world, but let God transform you into a new person by changing the way you think. Then you will learn to know God's will for you, which is good and pleasing and perfect." Romans 12:2
The heart turns away from things vile and impure; we find peace and purity of heart.

"Teach me your ways, O

Lord

, that I may live according to your truth! Grant me purity of heart, so that I may honor you." Psalm 86:11
The mind rejects untruths, false wisdom and begins to remove old ideas; it is renewed and healthy and there is clarity in the mind. "We prove ourselves by our purity, our understanding, our patience, our kindness, by the Holy Spirit within us, and by our sincere love." 2 Corinthians 6:6
Drink from the streams of God's righteousness daily and be made new. He freely offers them by His grace and mercy. He guides us by the hand and leads on His pure paths, asking that we turn away from that which is not of God to find life. God is righteous and His paths are holy and true.
"Instead, pursue righteous living, faithfulness, love, and peace." 2 Timothy 2:22
"It would be better if they had never known the way to righteousness than to know it and then reject the command they were given to live a holy life." 2 Peter 2:21
Prayer: "Lord, show us how to turn away from that which is unclean to you. Give us discernment to give up things in our lives that do not lead us down your paths. Show us your path to holiness, guide us and fill our lives with pure, clean and righteous living. Amen."
"Dear children, don't let anyone deceive you about this: When people do what is right, it shows that they are righteous, even as Christ is righteous." 1 John 3:7